We are in Maine and it has been worth the wait. As my daughter once exclaimed upon rolling down the windows on our way to Redmond from the Sea-Tac airport after spending several months in the Sea of Cortez, "I smell trees!!!" The scenery is similar to Puget sound. We are surrounded by pine trees and rocky cliffs. The weather here is not oppressive and lightning not as ever-present as it is further south.
It is has been so enjoyable, we decided we are going to come back again next summer for a longer period of time. There is a lot more of New England I want to experience and explore and time just keeps moving faster. This trip has has been deemed a scouting mission for next year. Here are some highlights from the past few weeks.
Wood Island Harbor (43°27.250'N 70°21.070'W)
This was our first stop on the way north. We anchored in a free area surrounded by lobster pots. As we made our way north the open anchorages started to be replaced by mooring fields and lobster pots making anchoring a bit more challenging. The anchorage itself is just outside Biddeford Pool and a short distance to the mouth of the Saco River. We dropped the hook as the sun was getting low in the sky.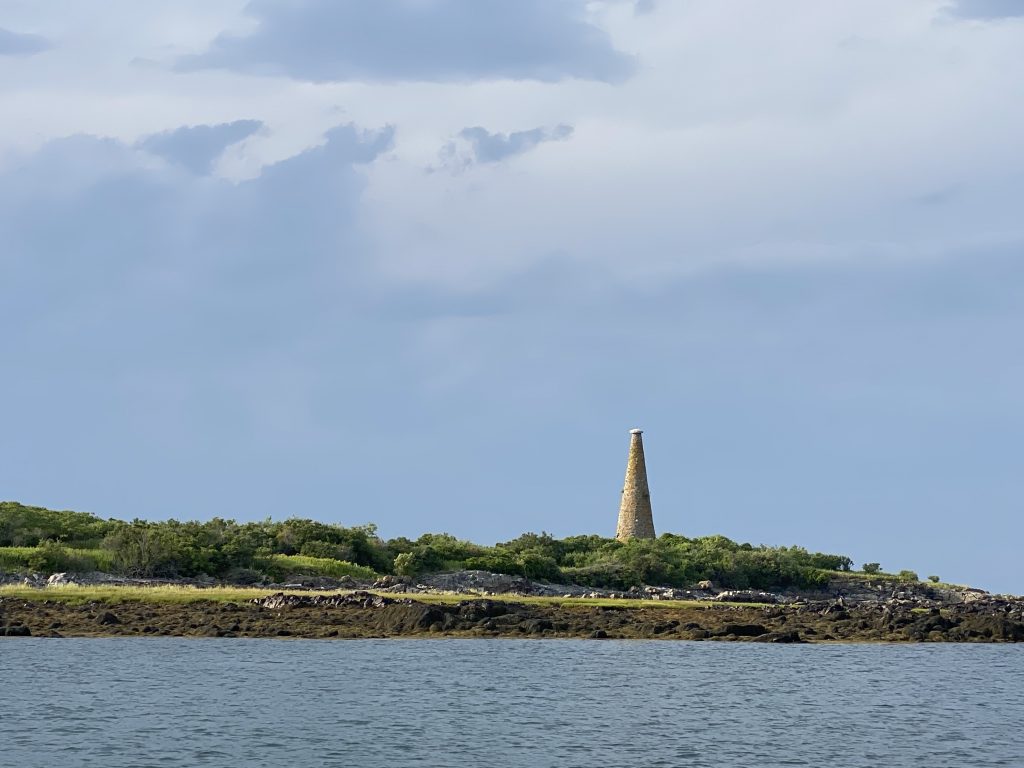 The morning after we arrived, we took a dinghy trip up the Saco River to Biddeford. It was about a five mile dinghy ride at a slow speed. The river is a no wake zone and the only place we have encountered where boaters respect the rule. This made for a slow, but enjoyable, trip.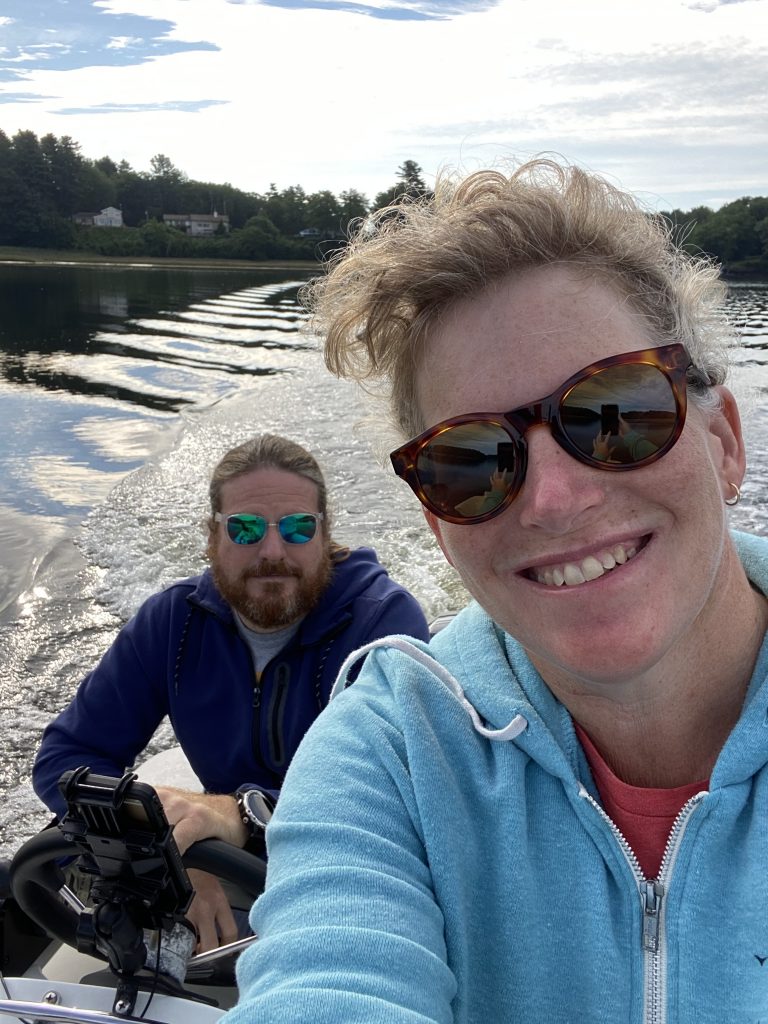 Rockland (44°5.639'N 69°5.794'W)
We went straight from Wood Island Harbor to Rockland. This was a twelve hour run that started off very calm and ended with two hours of 25kt winds. Lobster pots get difficult to see when the wind goes above 12kts. We have learned it is better to take smaller trips and limit them to the morning before the wind starts to hit in the afternoon. With the number of lobster pots we have to dodge, we aren't doing much sailing. If we leave in the morning, by the time we arrive at our destination, the batteries are charged for the day, we have hot water and can explore or relax in the afternoon.
Rockland was a week long stay for projects, provisioning, the Maine Lobster Festival and visiting friends. There is a large anchorage with good holding and airport rental car availability. The only issue with the rental car is getting to the airport. There is one Uber driver in Rockland. On the way to get the car, we were lucky and able to get a ride. After I dropped off the car, there was no Uber or taxi available and I ended up walking the 2.5 miles back to the dinghy dock. The city maintains a dinghy dock that is $5 a day.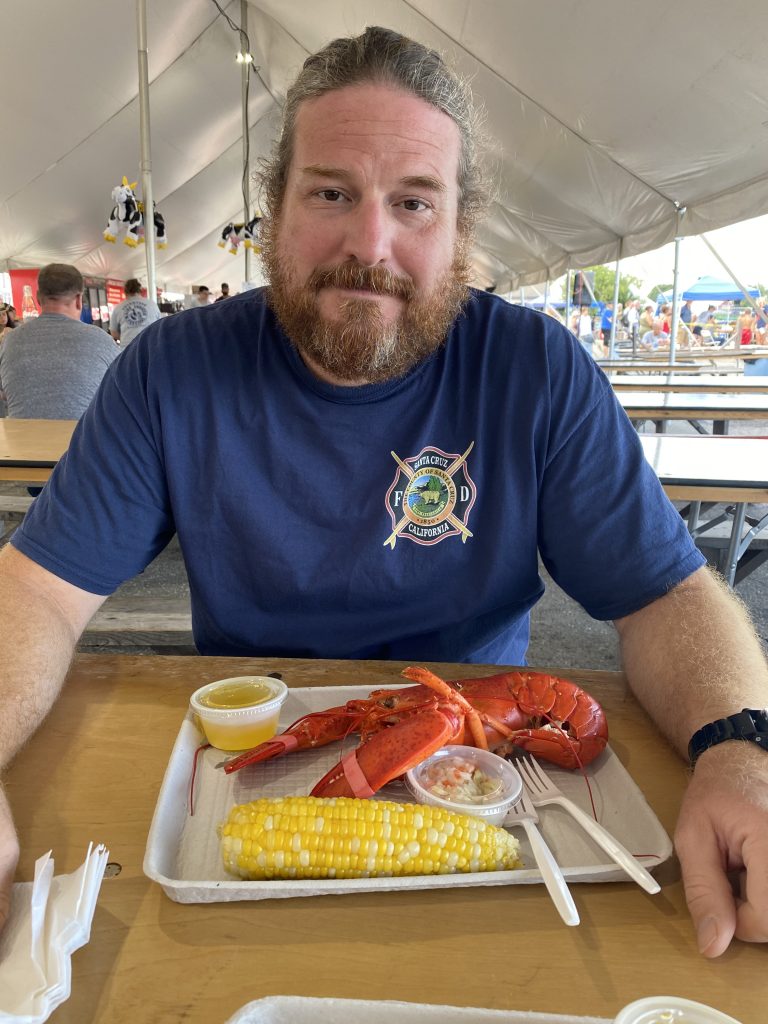 After eight days in Rockland, it was time to depart.
Carver Cove (44°7.247'N 68°50.099'W)
Carver Cove is about 12 nautical miles from Rockport. This was an easy morning run and a wide open anchorage. When we arrived, the winds were blowing out of the northeast making for a bumpy evening. By morning, the wind had died and the fog moved in. This was our first experience with Maine fog. We waited until noon for the fog to lift and we headed for our next destination which was Burnt Coat Harbor at Swans Island. I am not going to give Burnt Coat Harbor a section because it was so filled with lobster pots, we weren't comfortable anchoring or exploring.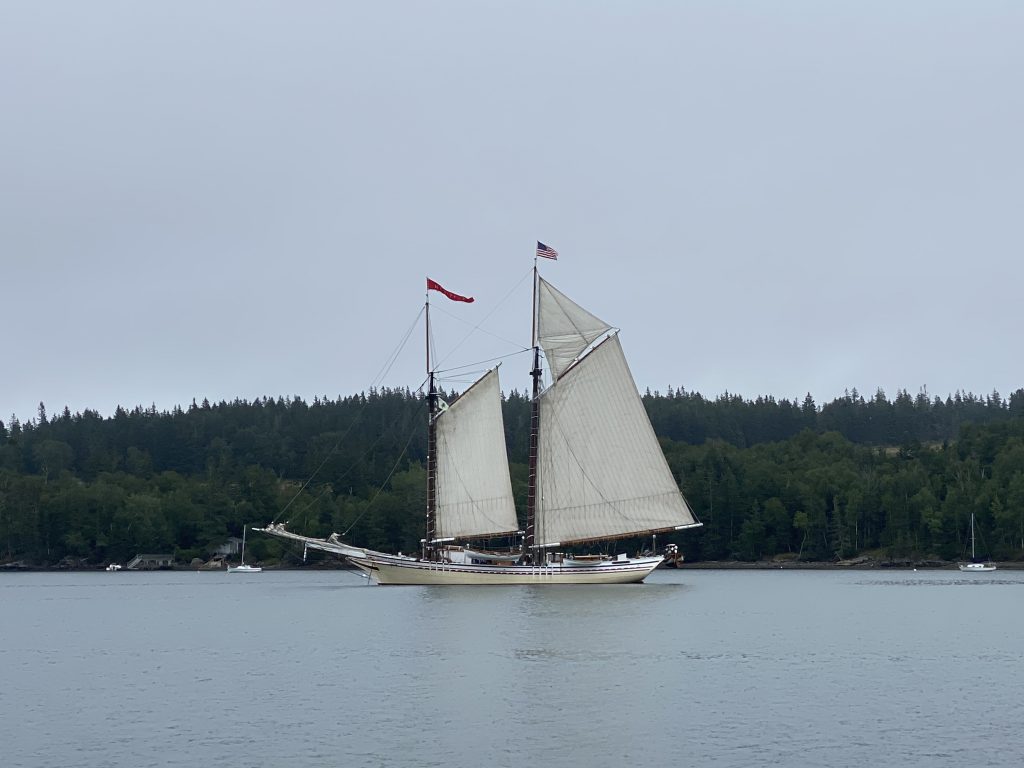 Southwest Harbor (44°17.445'N 68°18.846'W)
We spent two days at Southwest Harbor. We anchored at the Mill Dam anchorage just outside the mooring field. Our time here was spent with our friends on S/V Spring. We had a lovely time having drinks at the Baston Fish Camp bar and dinner at the Little Fern Restaurant, both at the Claremont Hotel. I joined our friends on a hike up Parkman Mountain in Acadia National Park.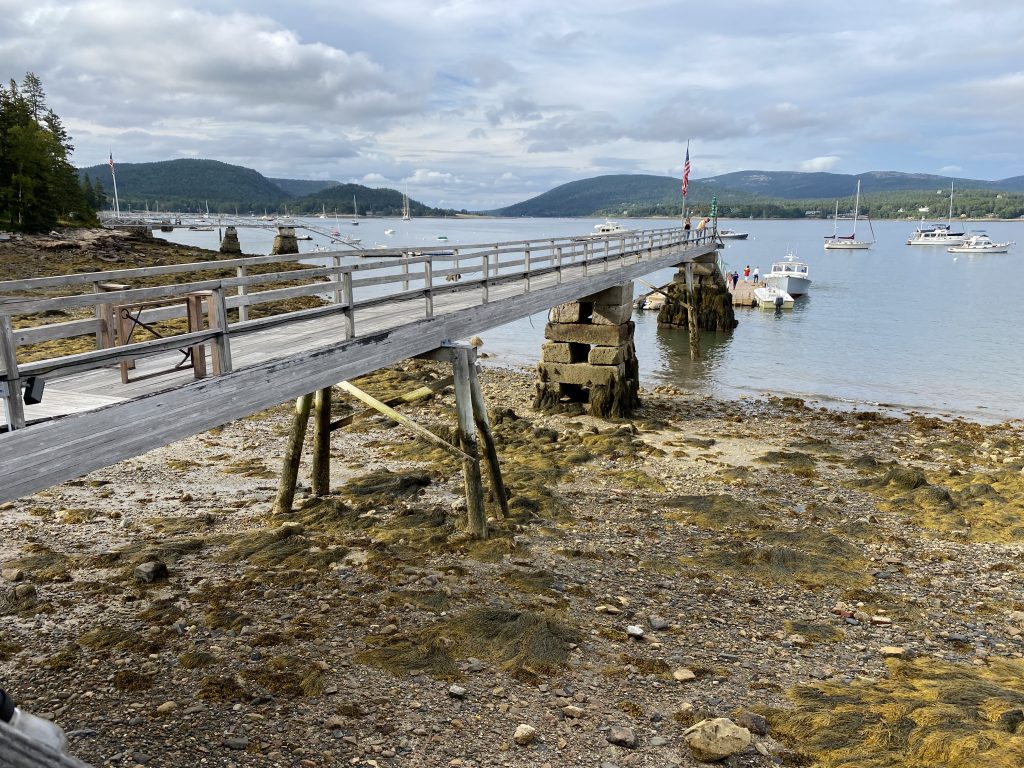 Linekin Bay Resort, Boothbay Harbor (43°50.643'N 69°36.849'W)
Linekin Bay Resort has a mooring field which made life much easier for visitors. My parents spent the week with us here. The highlight of the week was the Coastal Maine Botanical Gardens. I highly recommend a visit here. Plan to be there for a whole day if you can.