We left Maine at the end of August after picking up our daughter from the Portland, ME airport. (pro tip: there is not a convenient anchorage in Portland for an airport pick-up… especially if your visitor is arriving on a late night flight… we stayed at Spring Point Marina for one night which was lovely. They gave us a free dry bag when we checked in.) We left the morning after we picked her up and headed to Biddeford Pool for a quick stopover for a lobster dinner. Our goal was to get to Boston.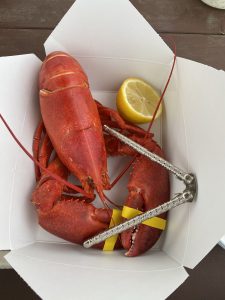 ---
Boston and Salem (and a day in NYC)
There is no anchoring in Boston Harbor so we took a mooring ball at Boston Waterboat Marina which is right next to the Aquarium. It would have been difficult to get any closer to downtown Boston. This mooring field is tightly packed and rather notorious for being bouncy. The reviews were all correct but the location made up for ferry wakes and tour boats.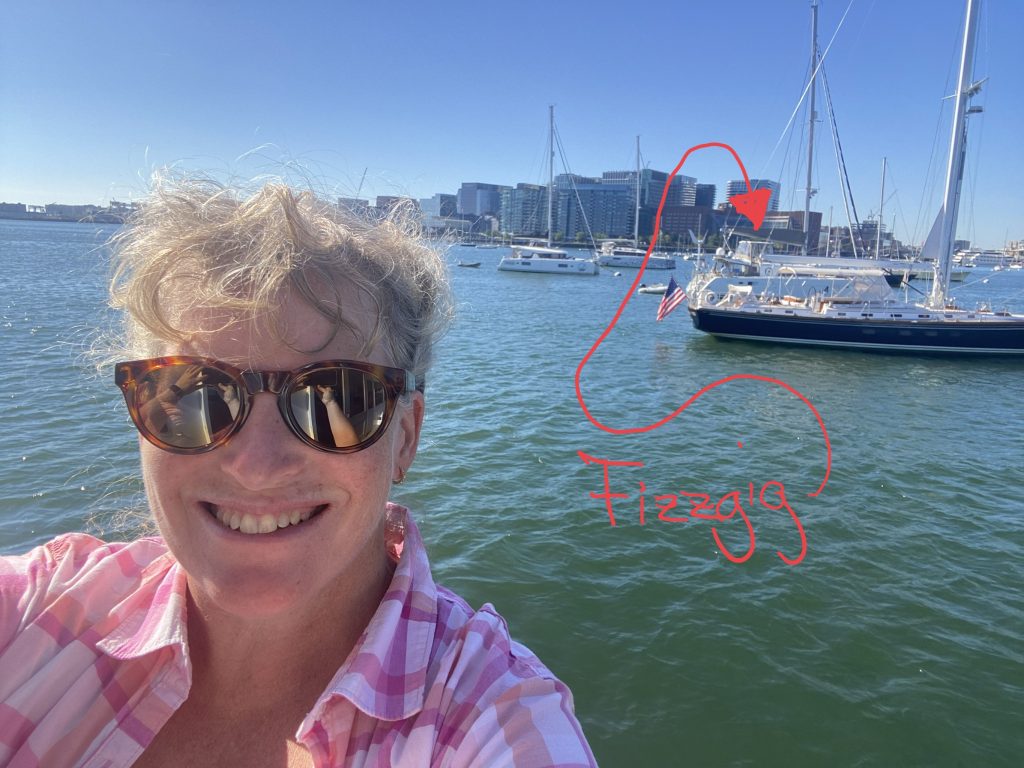 While India was with us, it was a whirlwind of activity. There was a day trip to New York City to see Into the Woods. We left Boston way too early in the morning to drive close enough to catch public transit into the city. We went to the last remaining diner with a soda fountain licensed to mix their own Coca-cola and Strand Book Store to kill some time before seeing the show. It was quite late by the time we returned to Boston and India agreed to join me the next day for a trip to Salem.

The high speed ferry between Boston and Salem was a really convenient way to see Salem. The ferry boarded right next to the marina. We toured the Salem Witch Museum and took a broom making class at The Witchery and then had to catch the ferry to return to Boston.

On day three, India and I went to the Museum of Science, Boston. It was a really fun museum full of interactive exhibits. We went back to the Museum that night to see laser Floyd with Ryan. It was everything we imagined.

The next morning India and I left for Tucson, AZ for a quick visit to my parent's home and to get her moved into her house for the upcoming school year. I returned to Boston five days later to get Fizzgig ready to head further south. It was time to get to the Chesapeake.