The past few months have been a blur of travel and boat work. We hauled out at the end of July in Puerto Peñasco at Astilleros Cabrales SA boatyard. Waponi Woo stayed on the hard for the next two months while we traveled to the States for work, family, friends and to avoid the worst of the summer heat.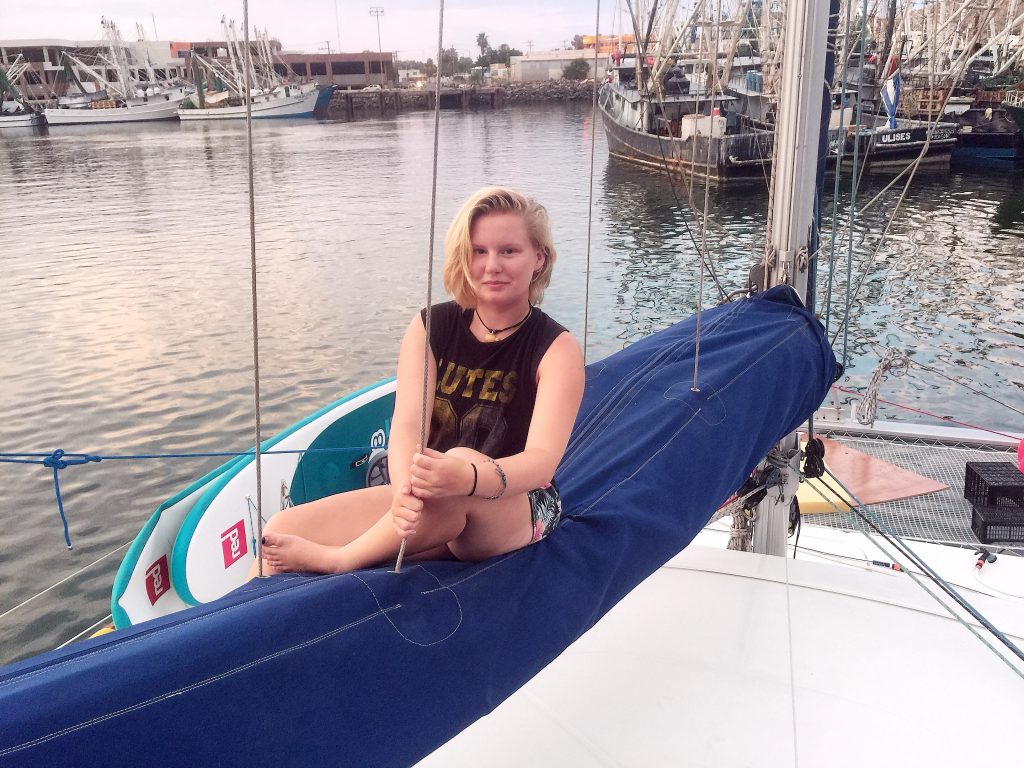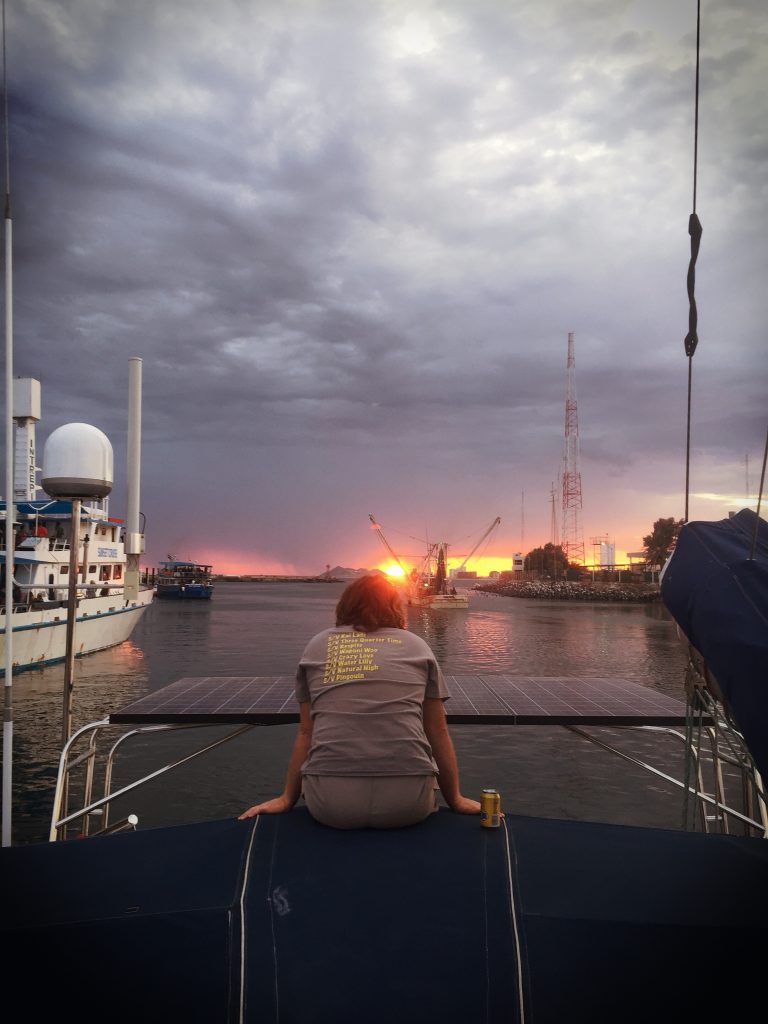 We returned to Puerto Peñasco mid-September. We rented a small house through VRBO.com for a week while we had new bottom paint applied and we put in a new thru-hull so we could move the watermaker inlet closer to the high-pressure pump. During this week we also made several trips between Puerto Peñasco and Pheonix, AZ to make some last minute large purchases. Overall, I would recommend Puerto Peñasco as a place for summer storage, and restocking spares, etc… from the states before heading further south for the season.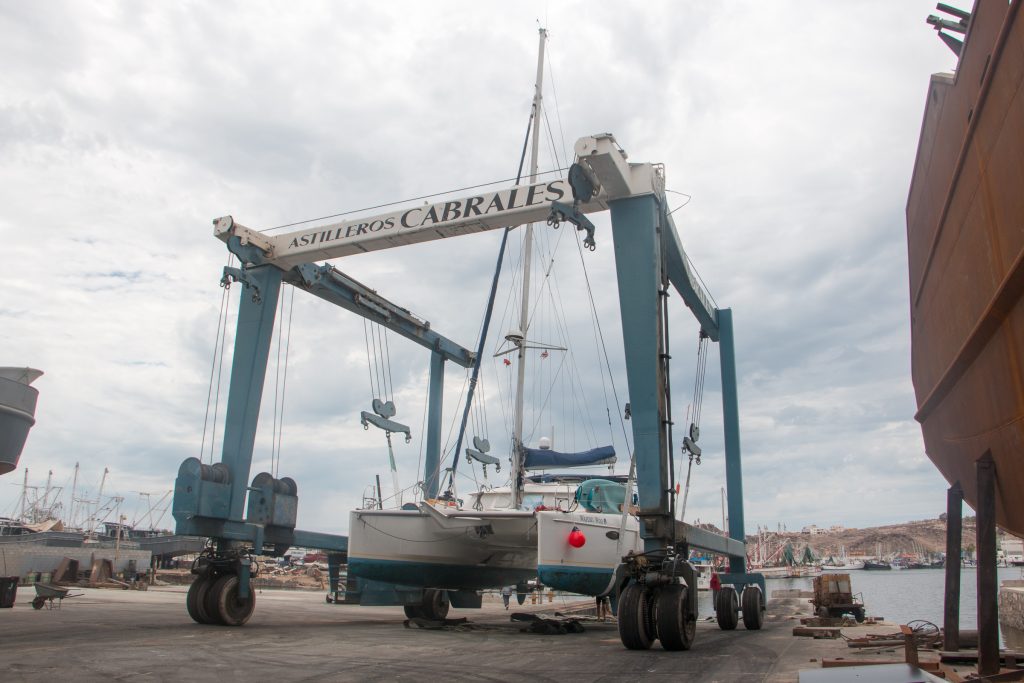 Pros of Hauling Out/Boat Work in Puerto Peñasco
The Price. The cost for the haul-out, storage and labor here was almost 50% less than other places in the Sea we contacted.
Out of the hurricane zone. Puerto Peñasco placed Waponi Woo out of the hurricane zone for most of the summer.
Proximity to the US. It is 60 miles to the Arizona border from Puerto Peñasco. Ryan was able to take a bus to Yuma, AZ, rent a car and drive back to Puerto Peñasco in the same day. We drove this vehicle to Idaho and returned it there. We drove our truck south from Seattle so we could use it to haul parts and luggage. It is currently stored in Phoenix where vehicle storage is cheap and readily available.
The facility is very secure. It is staffed 24/7 with a person and a dog staying in the yard each night.
Cons of Hauling Out/Boat Work in Puerto Peñasco
Border Town. This is a border town. We felt like we were being seen as walking dollar signs. Panhandling was prevalent and there were a lot of strung out people wandering around.
The boat yard has been around for a very long time. It is the oldest boat yard in the Sea of Cortez. They have a lot of experience… with shrimp and tuna boats. They are just starting to cater to cruising boats. Last year, they had less than ten. This year, they had more than twenty. When we arrived in September ready to have the bottom work done, we had to press (and drive up to Phoenix to purchase paint) in order to be in the water on our originally planned date. They are learning to scale, so the right balance of patience and persistence is needed if you have a schedule you are trying to keep.
Everything you own will get covered in dust and dirt. You won't be able to clean your boat until you are back in the water.
Wet Storage is almost non-existent. You pretty much have to time your arrival departure with a minimum amount of time in the water before and after your haul out. There are a three marinas but very few available slips and the facilities are sketchy at best.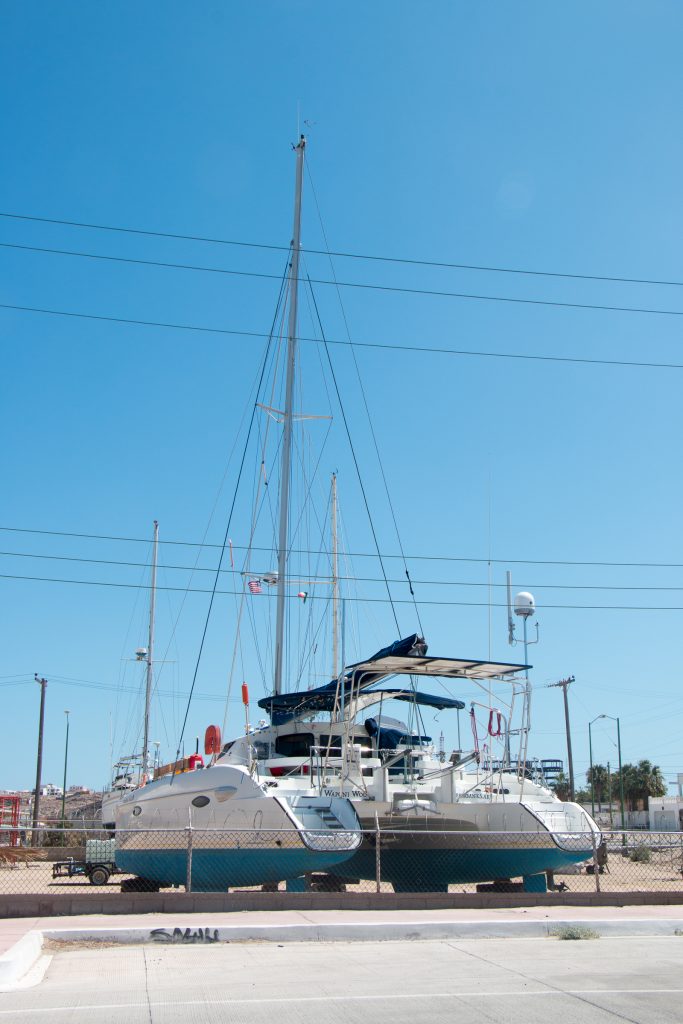 We are happy with our new red bottom paint. India and Ryan picked out the color. There was some discussion about red hiding any potential roadkill. I wanted green. No, I am not bitter.
After splashing back in the water towards the end of September we spent one day at the dock to wash off most of the dust and get enough things put away to head south.
Our first stop was Puerto Refugio. This was an overnight trip and Keely's first night sail. The sky was clear and we had wind for a large portion of the trip. We stayed for a few nights at Refugio with S/V Shawnigan. The girls had a good time skurfing and having a sleepover with Nina from Shawnigan. It was intention to head to San Carlos next and take two weeks to make our way back to La Paz but, our first day at Refugio Ryan was called north for work.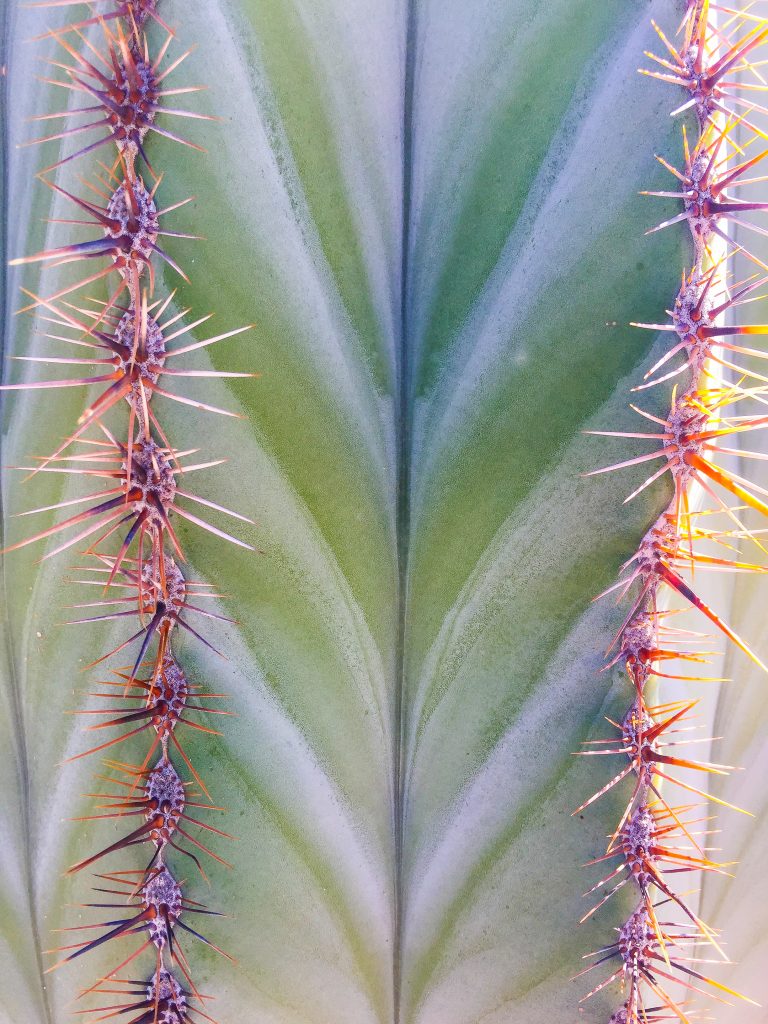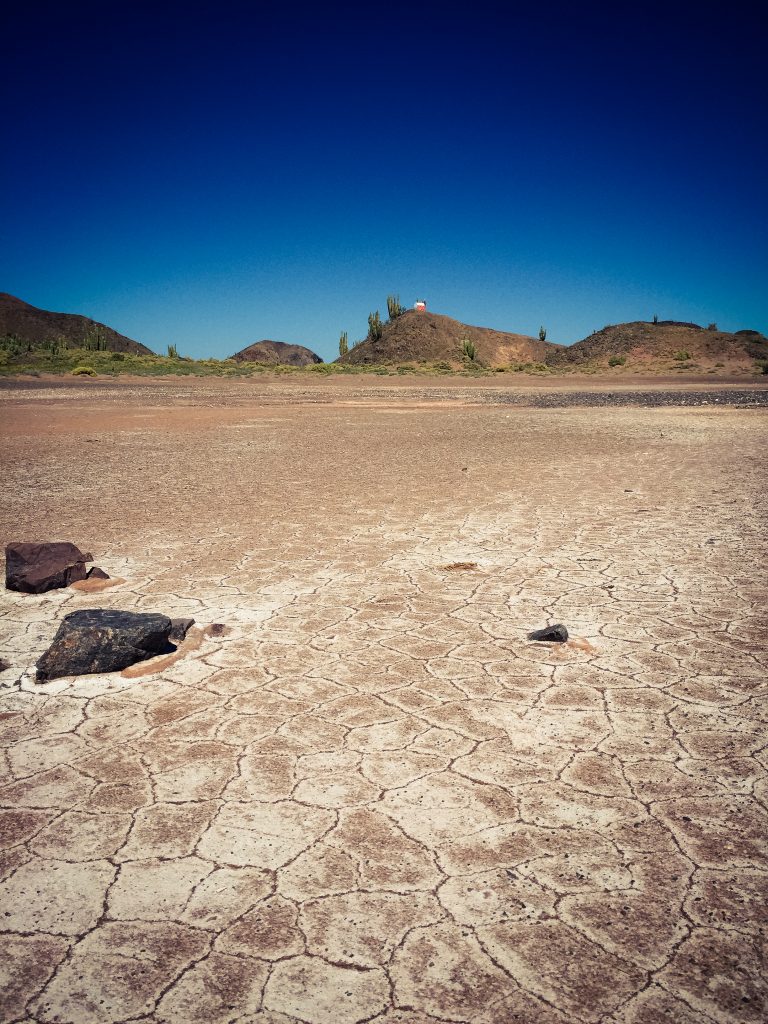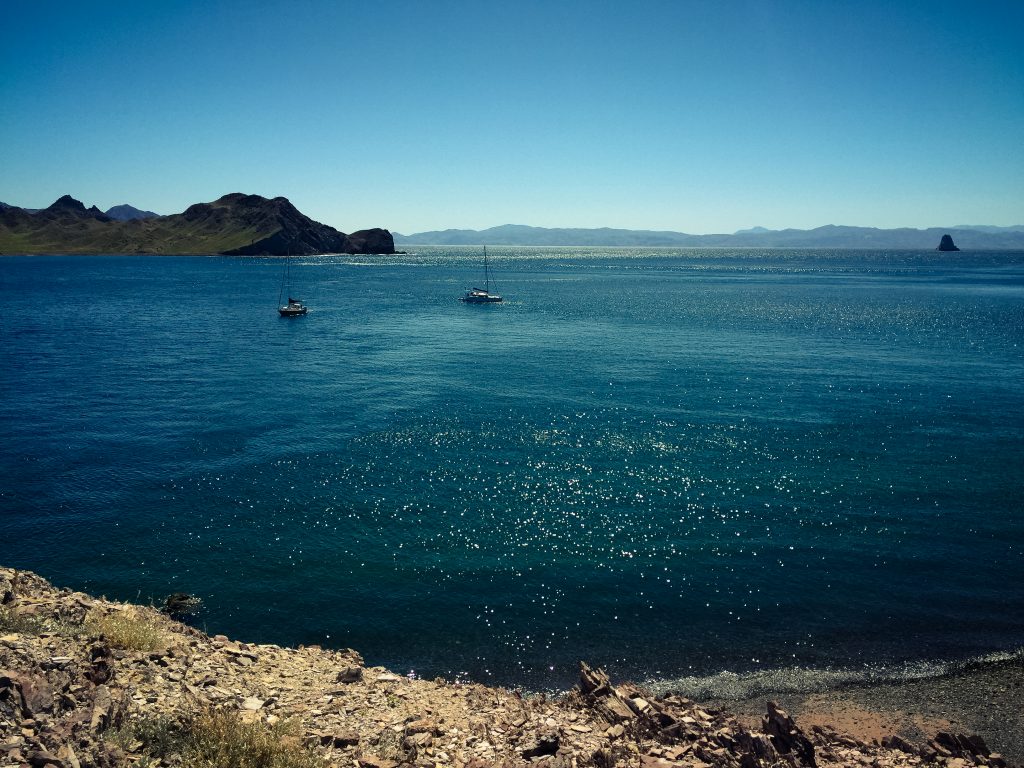 We went from Refugio to Santa Rosalia for a night and then straight from Santa Rosalia to La Paz. We arrived back in our old slip in La Paz at 1:30AM.